A case study following a family creating an outdoor kitchen and dining area with the expert help of building materials supplier Southern Sheeting.
Tuesday 19th July 2022
If you're planning to update an existing property or start work on a new build, you should consider
Cedral Weatherboard Cladding
as an option to deliver the perfect finish that will last a lifetime.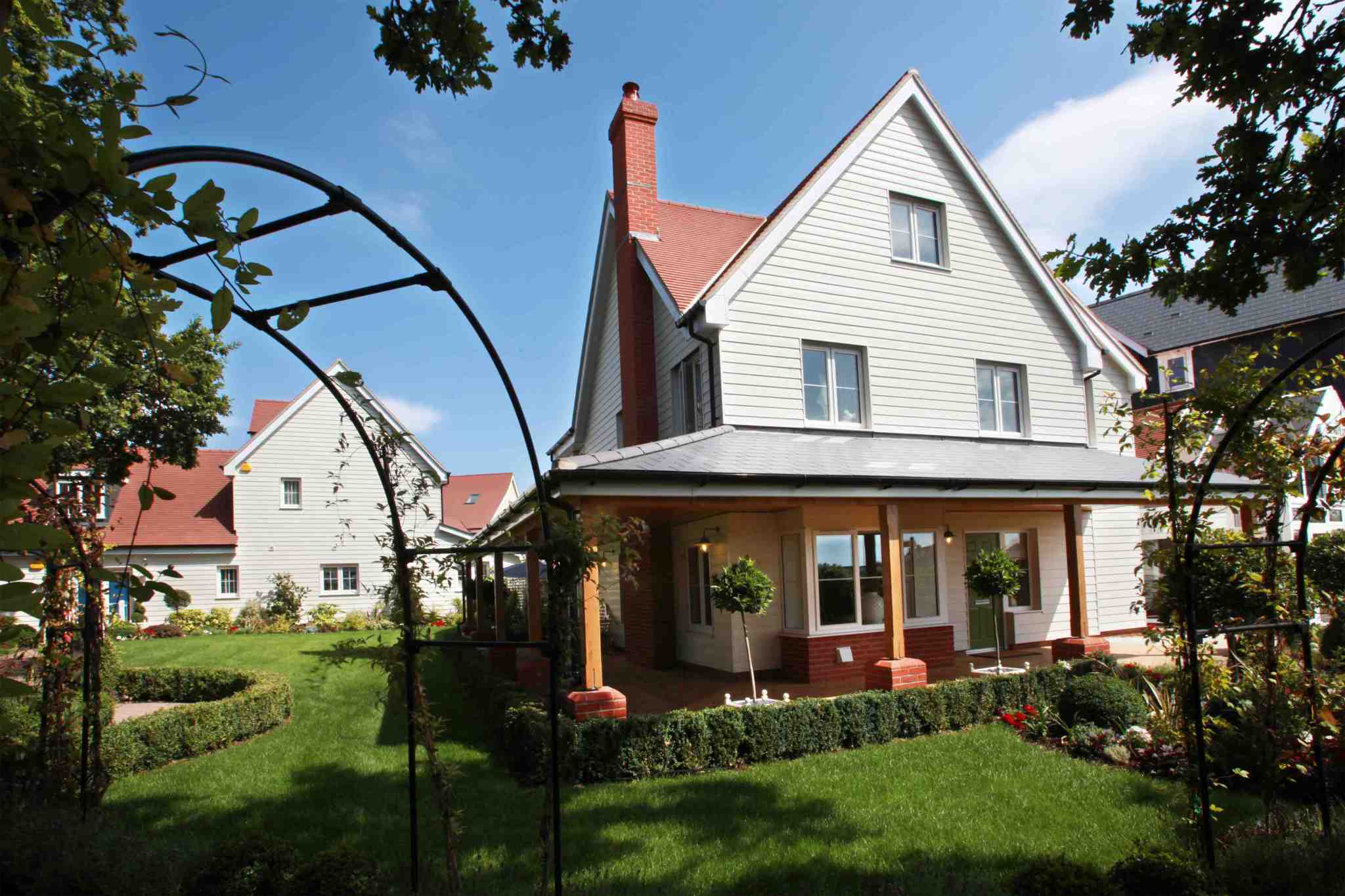 Cedral is a fibre cement cladding board system which looks just like real timber but comes with a life expectancy of more than 50 years, offering an innovative alternative to traditional wood weatherboarding.

Cedral cladding is available in an array of attractive factory-applied paint colours and is a low maintenance product with no need to repaint or stain.

Cedral is resistant to rot, insect attack and UV stable, meaning it won't lose its colour or degrade. Crucially it is very easy for contractors, builders or DIYers to install.

Southern Sheeting is the South East's largest supplier of Cedral cladding products. We consistently hold high stock levels which means we can usually deliver in three to five working days.
Our expert advisors deliver a first-class service, offering a 24-hour quote turnaround, fast order processing and delivery confirmation to ensure building projects can get underway at speed.

Our specialists can offer advice on installation too, and our website hosts an excellent range of videos to guide the process.

Sustainable building products are in hot demand and Cedral is the only fibre cement manufacturer worldwide to be rated Excellent under the BES 6001 standard for responsible sourcing which will be an attractive proposition for clients.

Southern Sheeting supplies both Lap (overlapped) and Click (tongue and groove) styles of Cedral Weatherboard, together with the full range of fixings, diamond tipped blades and trims.



Cedral Weatherboard Lap Classic Woodgrain
Our
Cedral Lap Classic
is a low maintenance fibre cement weatherboard cladding plank with a woodgrain finish. The Lap system is installed in the traditional shiplap fashion, with square-edged boards lapping each other and the fixing hidden behind the lap of the next board.
Cedral Lap boards are manufactured in 3600mm x190mm lengths with a market leading 10mm thickness, offering a rigid and robust cladding board with a fire-resistance rating of A2-s1, d0.
This system is available in a choice of 21 different pre-painted colours and two wood-stain colours from stock. We carry the full range of colours giving builders and contractors plenty of options in terms of choice.

Please allow 1.75 boards per m² when installed using the recommended 30mm overlap. In high wind load areas, it is advised using a 40mm overlap.
Cedral Weatherboard Click

Cedral Click
is a secret fix tongue and groove fibre cement cladding plank, available in ten pre-painted colours in the woodgrain finish and three smooth finish colours.
Southern Sheeting can source other colours in woodgrain or smooth finishes in full pallet quantities on request.
Cedral Click boards are perfectly suited for horizontal or vertical installations, have a fire-resistance rating of A2-s1, d0 and come in 3600mm x 186mm x 9mm thickness.
Due to the tongue and groove fixing method, each board gives greater coverage than the lap system. Each Click board will cover approx. 0.61m2, or 1.64 boards per m2.
We take a lot of pride in our first-class and expert customer service at Southern Sheeting, so if you want to find out more about our extensive range of products, please contact our team who will be able to assist.