Steel Flashings & Fabrications
Why choose steel flashings and fabrications
Manufactured in-house our standard steel flashings are commonly kept in stock to accompany our stock sheeting.
Other bespoke flashings and gutters are available to order in different dimensions, colours, and finishes. All come in 3m lengths as standard.




One of the UK's largest stockist
Trimline gutters
A strong, versatile, and high-capacity gutter designed to suit buildings with profiled steel roofing and cladding. Manufactured to match the colour and finish of the cladding and or steel flashing of the building.
As standard we supply in 3m lengths, we can also supply 4m lengths in other colours and finishes that you may require.

Manufactured in 0.7mm thick in the following finishes:
Plain galvanised steel finish

Aluminium (0.9mm thick plain finish)

Plastisol Leather grain or Colour-coat HPS200

Silver PVdF or Prisma finishes

Polyester coated
Both galvanised and aluminium gutters can be powder coated to specified RAL numbers if required.

Joined together using 150mm long, internal butt straps and secured in place with sealant and either rivets or stitcher screws, with the majority of gutters fixed using support arms.

To manufacture your trimline gutters with support arms, we will require the angle of the roof pitch, along with the profile depth of the attached roof sheets.

If require any help to identify your sheet profile, please see below.

We also supply loose stop ends, to ensure water tightness these should be fixed to the trimline gutter using either stitcher screws or rivets along with a good quality sealant. Outlets for trimline gutters can be supplied in either galvanised steel or aluminium top hat sections in multiple diameters.

Square downpipes to suit the material and finish of the trimline gutter can be manufactured in 3m lengths.
Box gutters
Heavy duty box gutters can be manufactured to your specifications in either aluminium or galvanised steel. This type of gutter is mainly used on industrial and agricultural buildings.

Depending on the required application can be manufactured in multiple shapes and sizes and can be produced in either 1.5mm or 2.00mm thickness.

Box or valley gutters are predominantly manufactured in 3m lengths; however, we can also supply 4m lengths.

We recommend joining together by either:


Internal butt strap system – Using a combination or nuts, bolts, and mastic and will require drilling as required. Please note fixings will require ordering separately.

Joggle jointed system – the female end pressed into one of the end and holes punched in both ends for the nuts and bolts. Please note that all fixings and mastic are supplied with the joggle jointed gutter.

We can weld stop ends in place or these can be attached on site using nut, bolts, and mastic and weir outlets fabricated to your specifications.

Gutter outlets can be supplied in either 63mm, 75mm or 150mm diameter and manufactured in galvanised or aluminium.


Square downpipes to suit the material and finish of the trimline gutter can be manufactured in 3m lengths.
Colour and finish selector
Choose from our wide range of colours and finishes
Stockists and distributors of multi-type roofing and cladding sheets, cladding boards and associated sheet roofing products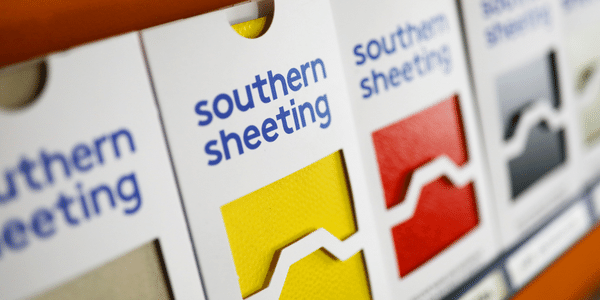 Bespoke flashings and fabrications
Southern Sheeting can also manufacture a range of bespoke flashings and gutters to your specification.
If you need a price on any of these flashings or galvanised box type gutters, no matter what the shape please fill in our enquiry order form below or call our sales team.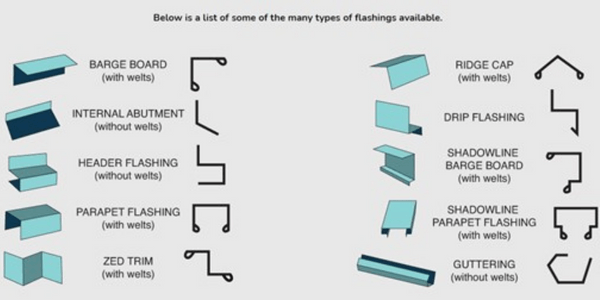 Watch our videos
How to choose finish options for steel sheet
How to install trimline gutters to metal roofing
Inspiration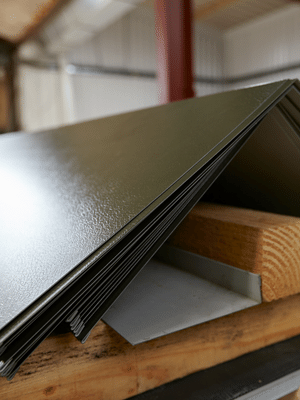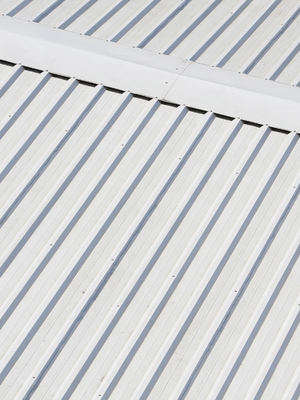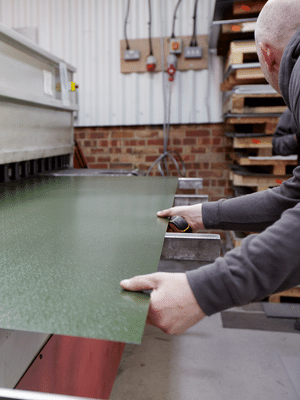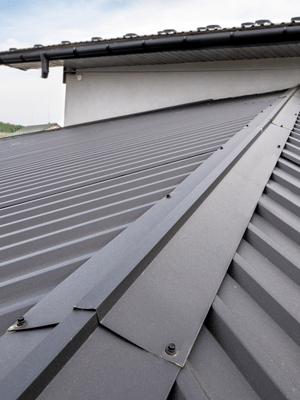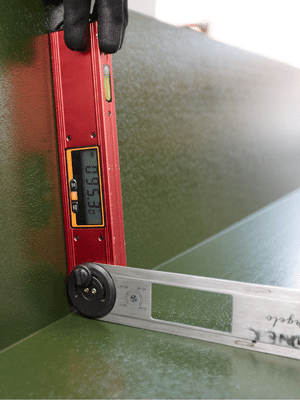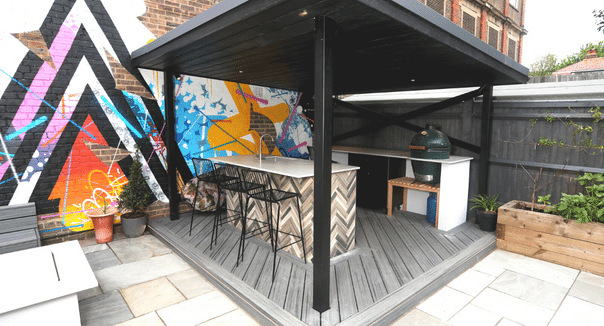 Case Study: Party garden ready for friends and family to enjoy
A family are looking forward to a summer of fun after creating an outdoor kitchen and dining area with the expert help of building materials supplier Southern Sheeting.
Liz Paterson is already planning a party for her children and school friends to celebrate the completion of her garden makeover. An outdoor kitchen and bar area is covered with Cedral cladding supplied by Southern Sheeting. Trex Composite Decking makes up the floor of the outdoor kitchen, providing a surface which is one of the most durable composite decking products on the market, also delivered by Southern Sheeting.