The modern and safe alternative to traditional timber cladding
Looking for modern alternatives to traditional timber cladding which are low maintenance, long lasting, excellent value and always look great?
We have extensive stock of the best latest trends to suit every project, often with numerous colourways to choose from and long manufacturer warranties.
So, whether you choose our highly popular Cedral Weatherboard range – with 23 colour options and the biggest stock in the South East – or prefer trendy batten cladding or pre-painted Hardie Plank Boards, there's a solution ready for delivery.
Our in-house experts can help if you need advice on which product is best suited to your project.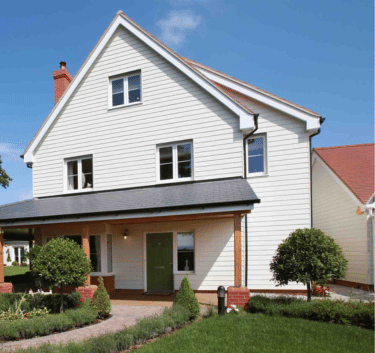 an ideal alternative to traditional cladding with a perfect finish that lasts a lifetime and is resistant to rot, easy to maintain and non-combustible. We stock the complete range of 23 colours in Cedral Lap, the 10 most popular for Cedral Click, plus three colours in Click Smooth. We can also manufacture bespoke trims.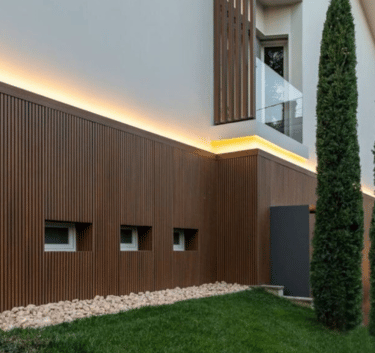 An on-trend timber-effect solution suitable for multiple projects, made of composite material that is resistant to scratches, mould and fade. It is easy to install, UV resistant and comes with a 10-year warranty.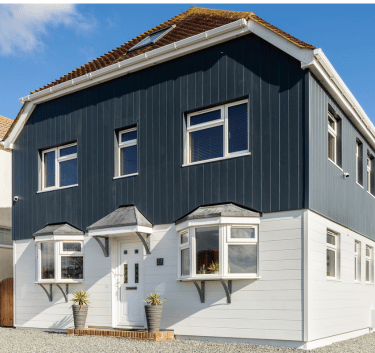 A fibre cement option which is pre-painted to provide a woodgrain finish. There are 21 colour options, and we stock the 10 most popular. These planks are hard-wearing and low maintenance – just wash them down once a year to keep them looking new. Resistant to rot, insects and UV rays, with an A2 fire rating.