Why choose Hardie® weatherboard cladding
If you are looking for a versatile and durable cladding that offers a high-quality alternative to traditional wood and comes with guaranteed low maintenance for years to come, then look no further that Hardie® Plank and Hardie® VL Plank.
Southern Sheeting are proud to be an official premium stockist of Hardie® Plank and Hardie® VL Plank and welcomes this range to our already high-quality portfolio of weatherboard planks and accessories.
Hardie® Plank and Hardie® VL Plank is perfectly suited for flexibility with the option to fit horizontally, vertically, ship-lapped, or open jointed or a combination, whatever your style you desire.
Stocked at our Midlands depot and available for delivery across both the South East and Midlands area, we offer the full colour range of Hardie® Plank available both in woodgrain
cedar and smooth finish and Hardie® VL Plank available in a cedar woodgrain
finish.




Premium James Hardie® Stockist
Hardie® Plank lap board
Key features
Traditional lapped weatherboard system
Available in 10 different colours
Low maintenance
Easy to install
Fire-resistance rating A2
50-year life expectancy
Hardie® VL Plank board
Key features
Flush contemporary finish
Available in 8 colours
Can be fitted horizontally or vertically
Easy to install
Fire-resistance rating A2
50-year life expectancy
Colour swatches
Combining distinct beauty and high performance in a versatile, low maintenance board.
The Hardie® fibre cement range is available in two textures and a variety of vibrant colours using ColourPlus™ Technology – our multi-coat, baked-on finish that gives a durable, fade resistant finish that lasts for years to come.
Our colour palette includes:
21 colours for Hardie® plank cladding
8 colours for Hardie® VL plank cladding
Unique ColourPlus™ technology finishes
Download specifications and helpful guides
Guide to installing HardiePlank®
A guide to installing HardiePlank® VL interlock cladding?
Hardie® weatherboard inspiration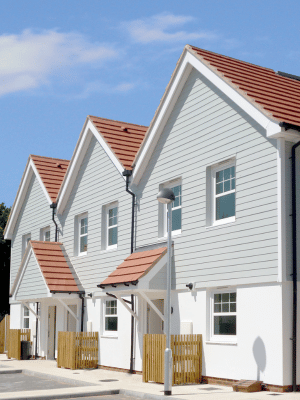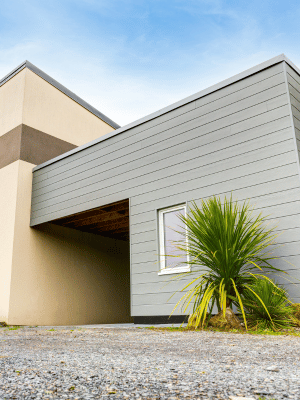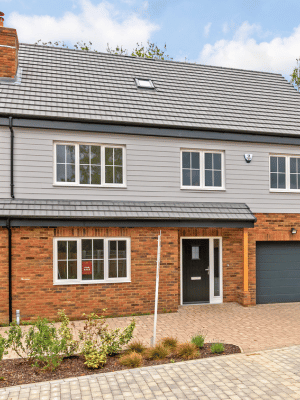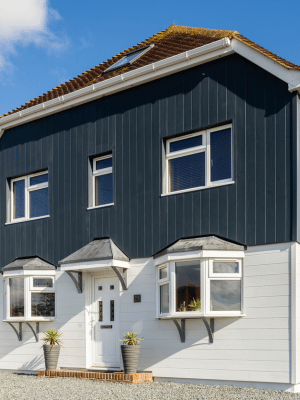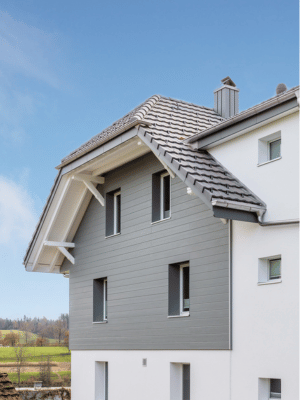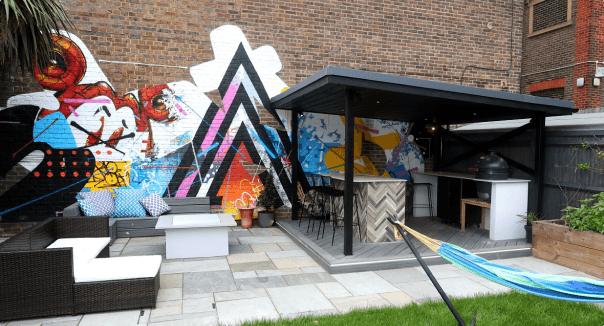 Case study: Party garden ready for friends and family to enjoy
A family are looking forward to a summer of fun after creating an outdoor kitchen and dining area with the expert help of building materials supplier Southern Sheeting.
Liz Paterson is already planning a party for her children and school friends to celebrate the completion of her garden makeover. An outdoor kitchen and bar area is covered with Cedral cladding supplied by Southern Sheeting. Trex Composite Decking makes up the floor of the outdoor kitchen, providing a surface which is one of the most durable composite decking products on the market, also delivered by Southern Sheeting.