Why choose profiled steel sheets
Southern Sheeting hold the largest stock range of profiled sheets in the Southeast, all of which are manufactured in the UK.
This includes variances of box profiles, corrugated profiles & tile effect in a selection of different colours, lengths , thicknesses, and finishes – such as plastic-coated leather grain and polyester painted finishes.
Roll formed steel sheets are used for both roofing and cladding. Having a galvanised steel substrate with a plastic coated or painted finish that offers a long lasting and durable solution, that is familiar with many types of buildings including agricultural and industrial buildings, bike or smoking shelters and domestic outbuildings to list a few.
If we don't have what you require off the shelf, we are also able to supply an extended colour and finish range to order, which are included in our colour and finish catalogue below.
STANDING SEAM
Looking for a tailored roof specific for your project, that is easy to install with a modern contemporary look? Standing Seam Roofing could be exactly what you are looking for.




One of the UK's largest stockist
Profiled steel sheets (Trapezoidal (box) profile)
Lightweight and easy to install
Modern alternative to traditional corrugated sheets
Polyester and plastic coated to suit every budget
Easy to clean
Corrugated profile
Lightweight & easy to handle
Easy to install
Traditional look
Easy to clean
Shallow profile
Long lasting due to galvanized finish
Cost effective replacement to old corrugated iron sheets
Colour and finish selector
Choose from our wide range of colours and finishes
Stockists and distributors of multi-type roofing and cladding sheets, cladding boards and associated sheet roofing products
DOWNLOAD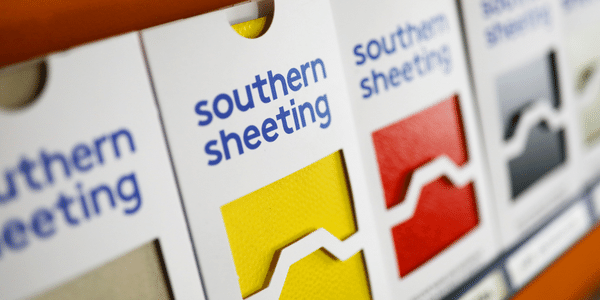 Download specifications and helpful guides
Watch our videos
Profiled steel sheets fitting guide
How to choose finish options for steel sheets
How to choose finish options for steel sheet
Establish the dimensions of a profiled sheet
Steel sheets inspiration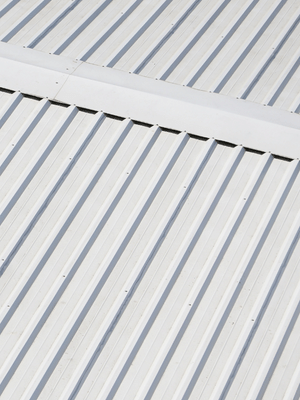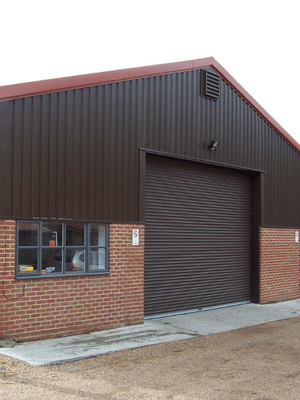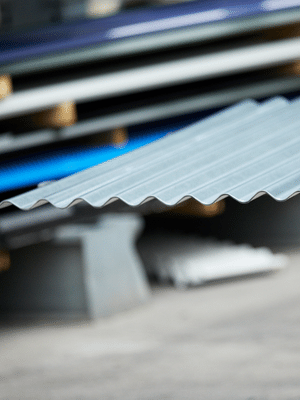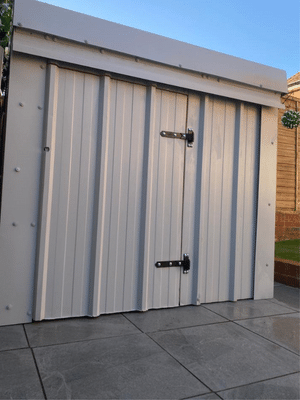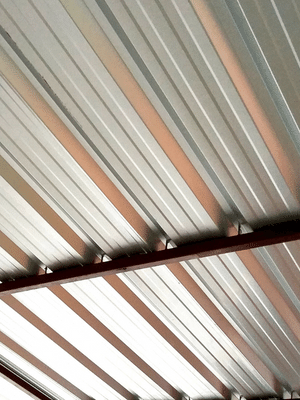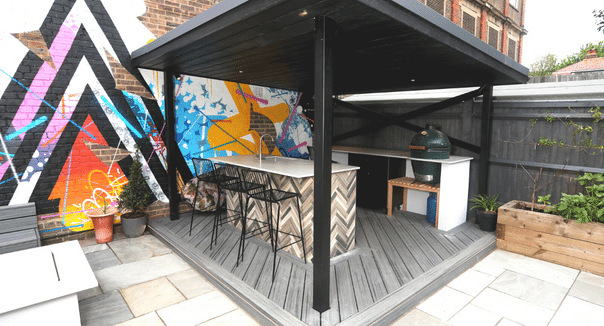 Case Study: Party garden ready for friends and family to enjoy
A family are looking forward to a summer of fun after creating an outdoor kitchen and dining area with the expert help of building materials supplier Southern Sheeting.
Liz Paterson is already planning a party for her children and school friends to celebrate the completion of her garden makeover. An outdoor kitchen and bar area is covered with Cedral cladding supplied by Southern Sheeting. Trex Composite Decking makes up the floor of the outdoor kitchen, providing a surface which is one of the most durable composite decking products on the market, also delivered by Southern Sheeting.