Bison Composite Fencing and Gates
Why choose Bison composite fencing and gates
Bison composite fencing and gates are made from 95% recycled materials – a combination of recycled plastics and wood fibres – making them exceptionally resilient and long-lasting. The structured WPC fencing planks are extremely strong and because they are made of a composite material do not absorb water, meaning they will not warp and will not encourage the growth of fungus and mould – a recurring problem with timber fencing.
These composite fencing panels will also not rot or splinter - even when cut – and their confirmed durability gives them a 20-year warranty, plus this type of fencing can also withstand high winds which means you can remain confident that any installation will stay in place.
The Bison fencing system uses powder-coated aluminium posts that won't twist or warp like timber posts, making the system far stronger and able to withstand all elements better than traditional timber fencing.
Another benefit of composite fencing is that it does not lead to the kind of conditions which encourage fungal and mould growth – a regular problem with timber fencing.
Bison composite fencing panels boast a well-designed system that ensures fast and easy installation. It is lightweight, comfortable to handle and easily cut with hand tools. Currently available in 3 different colours; cinder, coffee, and stone.




Bison fencing and gates
20-year product warranty
Easy to maintain
Made from 95% recycled material
Fade, stain, and scratch resistant, saving time and money
Great Aesthetics
Eco-friendly solution
UV stable
Will not rot, twist, or splinter like timber
Mould and insect resistant
Low maintenance - No need to repaint or stain
Download specifications and helpful guides
Watch our videos
Benefits of Bison Composite Fencing
Why buy from Southern Sheeting?
Bison composite fencing and gates inspiration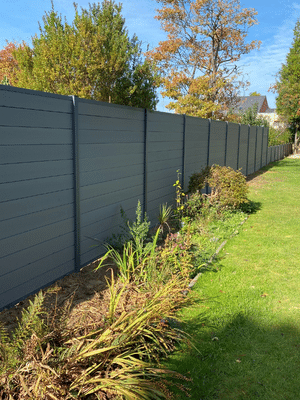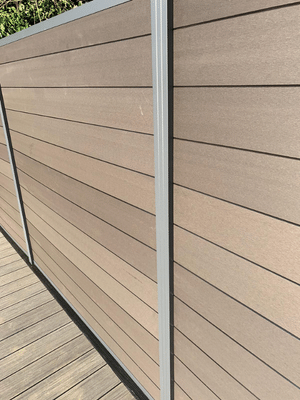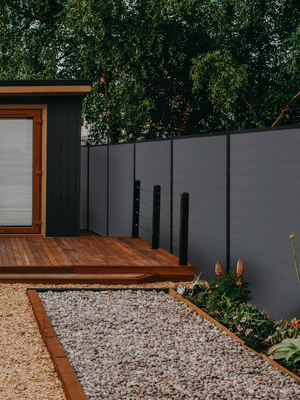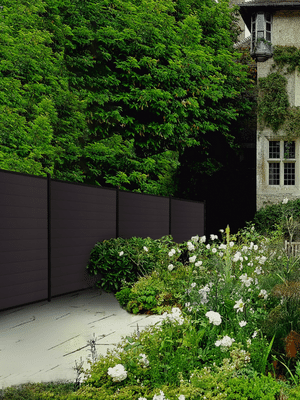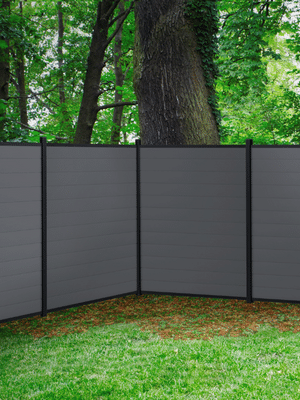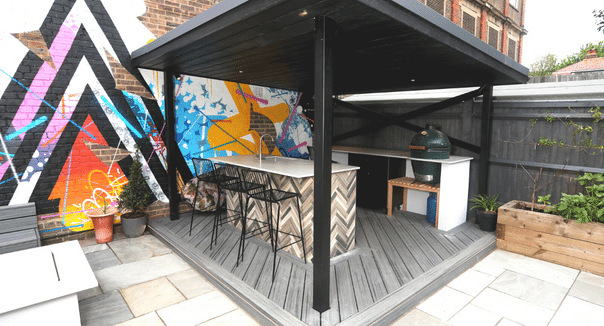 Case Study: Party garden ready for friends and family to enjoy
A family are looking forward to a summer of fun after creating an outdoor kitchen and dining area with the expert help of building materials supplier Southern Sheeting.
Liz Paterson is already planning a party for her children and school friends to celebrate the completion of her garden makeover. An outdoor kitchen and bar area is covered with Cedral cladding supplied by Southern Sheeting. Trex Composite Decking makes up the floor of the outdoor kitchen, providing a surface which is one of the most durable composite decking products on the market, also delivered by Southern Sheeting.