Rainwater and RoofArt Guttering
Why choose rainwater and RoofArt guttering
Southern Sheeting stocks several different guttering systems that ensure no matter the building, we have a rainwater system suited for your project.

For industrial or agricultural applications, we have the two systems. Floplast XtraFlo, a large capacity PVC rainwater system that is an ideal replacement for cast iron guttering, available in both grey and black. Eternit Fibre Cement gutters, used as a direct replacement for asbestos cement rainwater products with a life expectancy of 25 years or more.

For residential houses and smaller roofing areas like sheds, garages and outbuildings we have two systems perfectly suited.

112mm Half Round PVC guttering system, a genuine Floplast product, perfect for sheds and outbuildings. RoofArt Galvanised Steel Guttering is a great looking, low carbon footprint alternative to PVC guttering available in a plain galvanised steel finish or black or dark grey painted prelaq finish.

The RoofArt guttering utilises an easy push and clip install system and has a long-life expectancy that will far outlive PVC.




RoofArt guttering system
RoofArt is a premium galvanised steel gutter system that has been manufactured in a high quality Swedish SSAB material
Incredibly durable with a 50+ year life span, their gutters, downpipes, and accessories are competitively priced and long-lasting, making them a solid investment for any building
RoofArt Guttering is easy to install using push fit and clip fittings, meaning no sealants or welding is required
Available in 3 UV-resistant finishes
Floplast Xtra flow guttering
Founded in 1991, Floplast have an established reputation for quality products and are the UK market leader for PVC rainwater products
Floplast Xtra Flow offers a large capacity rainwater system that is a highly popular, practical solution often used in many agricultural and industrial situations
Available in classic Black or Grey, Floplast products come with a 10-year manufacturer guarantee
Eternit fibre cement guttering
The only British-manufactured fibre cement rainwater system, Eternit Fibre Cement Guttering is known for being a long-life product with a life expectancy of 25+ years
These high-capacity systems are commonly used on agricultural buildings due to their durability and solid reputation
Eternit Fibre Cement Guttering is also a direct replacement for asbestos guttering
Practical and easy to install, this brand is a firm favourite for those looking for a strong, weather-resistant option as it is rust, rot, and corrosion resistant
Download specifications and helpful guides
Watch our product videos
Benefits of RoofArt Galvanised Steel Guttering
RoofArt Installation Instructions
RoofArt inspiration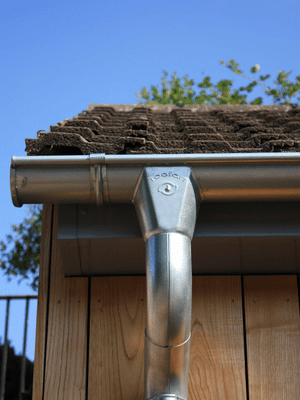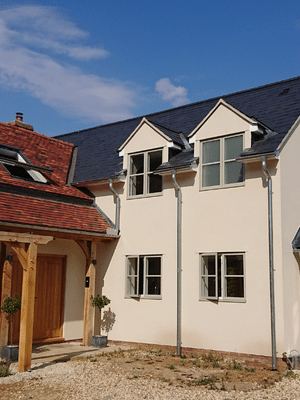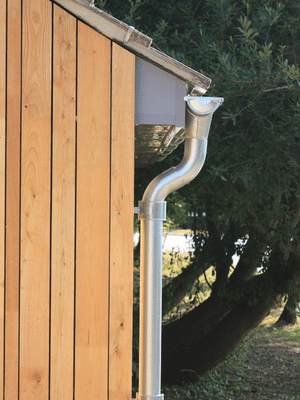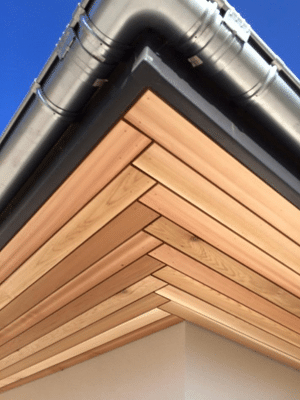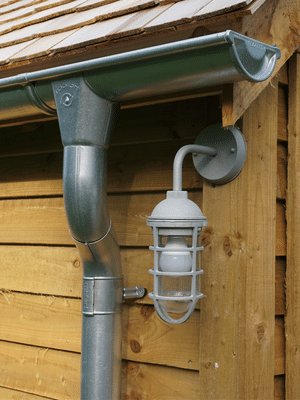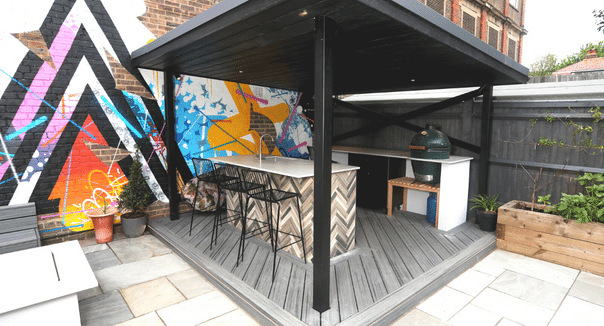 Case Study: Party garden ready for friends and family to enjoy
A family are looking forward to a summer of fun after creating an outdoor kitchen and dining area with the expert help of building materials supplier Southern Sheeting.
Liz Paterson is already planning a party for her children and school friends to celebrate the completion of her garden makeover. An outdoor kitchen and bar area is covered with Cedral cladding supplied by Southern Sheeting. Trex Composite Decking makes up the floor of the outdoor kitchen, providing a surface which is one of the most durable composite decking products on the market, also delivered by Southern Sheeting.