Bison Composite Batten Cladding
Why choose Bison composite batten cladding
Bison Composite Batten Cladding gives the on-trend style of real Cedar or Larch slatted cladding but also offers the robust and low-maintenance benefits that you get from a quality composite building material.
Supplied in a lifelike timber woodgrain finish in three colours options – Black, Oak and Ash Grey. The wood plastic composite material with hard wearing co-extruded capping make these cladding planks extremely durable. Bison Cladding is resistant to scratching, colour fade, mould and they will not twist or splinter.
The cladding comes in 2700mm long plank format with 4 battens per plank and a total cover width of 200mm. This makes installation far quicker than traditional Cedar batten screening that are installed individually, not to mention the extra time required to stain natural timber products after installation.
Installation is simple with the addition of just three colour matched trims to finish corners and window detail.

Suitable for multiple projects



Bison composite batten cladding
Colour options: Oak, Ash-Grey and Black
10-year product warranty
2700mm planks (minimal wastage on single story builds)
200mm cover width (wider than most comparable cladding products)
Great Aesthetics
95% recyclable material
UV stable
Hard wearing, scratch resistant coating
Will not rot, twist, or splinter like timber
Mould, insect, and stain resistant
Low maintenance - No need to repaint or stain
Download specifications and helpful guides

Watch our product videos
What is Bison composite cladding?
A guide to installing Bison composite cladding
Bison batten cladding inspiration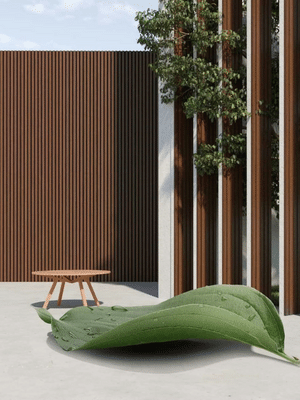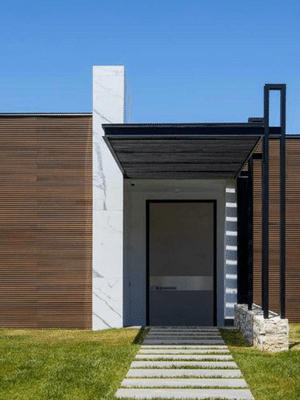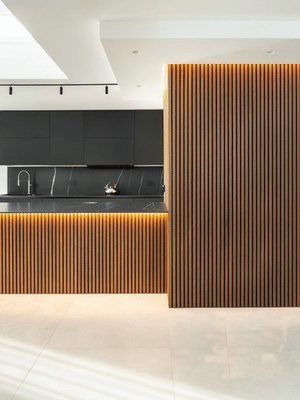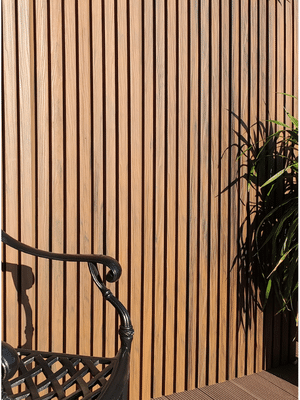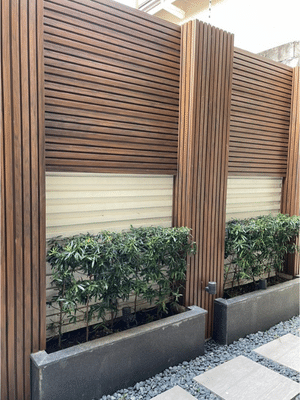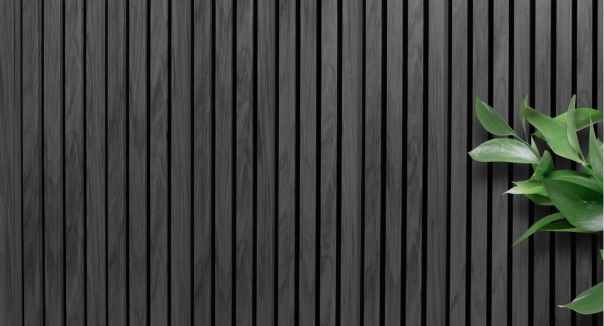 Trend Analysis: Composite Batten Cladding
Explore the latest trend in exterior design with Bison Composite Batten Cladding! With the perfect blend of aesthetic appeal and durability, this timber-effect cladding is on trend and in high demand at Southern Sheeting. Discover its low-maintenance, robust, and easy-to-install features, offering the timeless look of Cedar or Larch slatted cladding with modern advantages.